Feed the Freezer is a program that provides nutritious homemade frozen casserole style dishes to individuals and families in need of a meal. They are available in Rutland through the BROC Community Food Shelf upon request in our reception area during business hours; Monday through Friday 8:00AM until 4:30PM. They can be heated in a microwave or oven.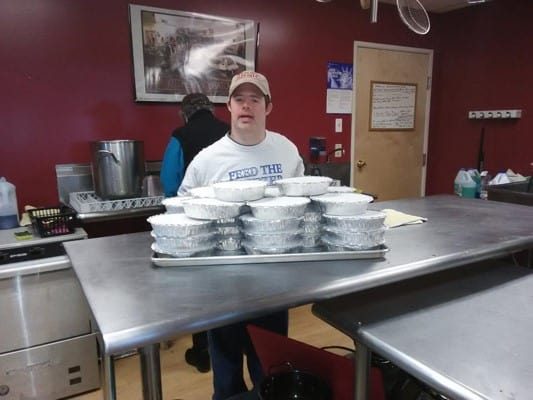 The idea to use community support to provide ingredients, prepare the dishes, package the meals and distribute them to those in need was brought to BROC Community Action by Stacy Alderman in 2012. The driving force behind the idea was the increasing number of people in our community struggling with food insecurity. Stacy Alderman was "called to action" to help fill this need within our community and she came to the right organization to make it happen!
Twice a month volunteers (3-6 individuals) currently meet at the Vermont Farmer's Food Center to prepare an average of 75-100 meals per each 2 1/2 hour session (150-200 per month). The meals are then packaged in microwave/oven safe containers and frozen. Once the meals are labeled they are ready for distribution!
WANT TO PICK ONE UP? FILL IN THE FORM BELOW FOR MORE INFORMATION:
Groups and individuals are encouraged to sign up. Please contact Meg Hanna at 665-1706 or [email protected] for more information on how to participate.
For every dollar you donate we can provide a homemade, nutritious meal to a neighbor in need. Please click the DONATE button or you can send a check payable to "Feed the Freezer, BROC Community Action" and send to 45 Union Street Rutland, VT 05701
If your business or organization has a kitchen to prepare a meal, we can provide you with packaging containers, labels and food handling guidelines to make your event a success.