Summer Meals Available
45 Union Street, Rutland
Each serving contains breakfast & lunch
Available Monday – Friday 11am-4pm
Homeowner Assistance Program


Eligible Vermont homeowners will be awarded Vermont HAP funds for the purpose of preventing home foreclosure and homeowner displacement. This can include assistance with overdue mortgage payments, homeowners association fees, property taxes, and/or utilities.


Click here to learn more or give us a call at 802.775.0878
Providing Hope, Opportunity and
a Path Forward …
Sign up today for the next FREE Weatherization training!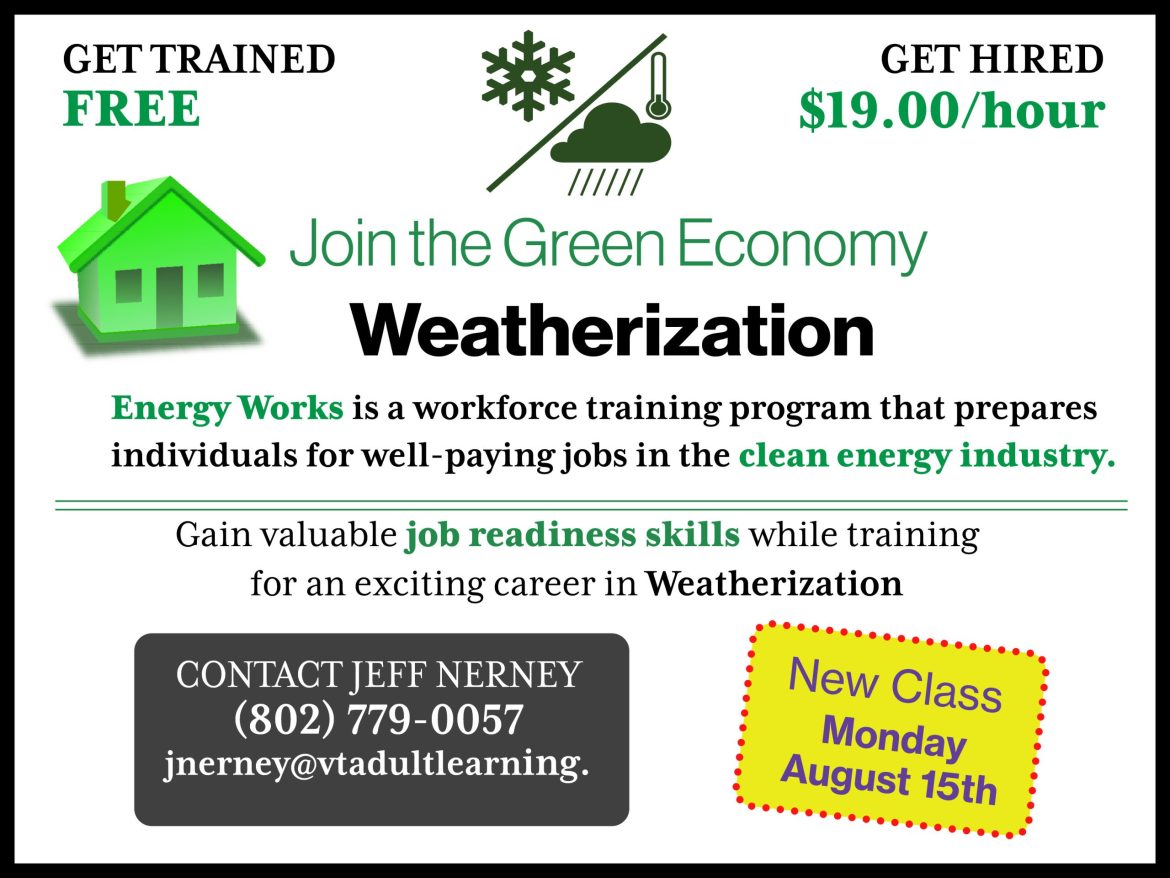 Cricket Wireless is coming back to Bennington!
Vision:
The foremost organization in New England working to create prosperity for all.
Mission:
Providing hope, opportunity and a path forward out of crisis or poverty, so our neighbors and communities thrive.
Values:
Respect  
Dignity
Collaboration – We Are Better Together
Commitment to Inclusivity – Serving All Those In Need
Questions, Comments or Feedback?